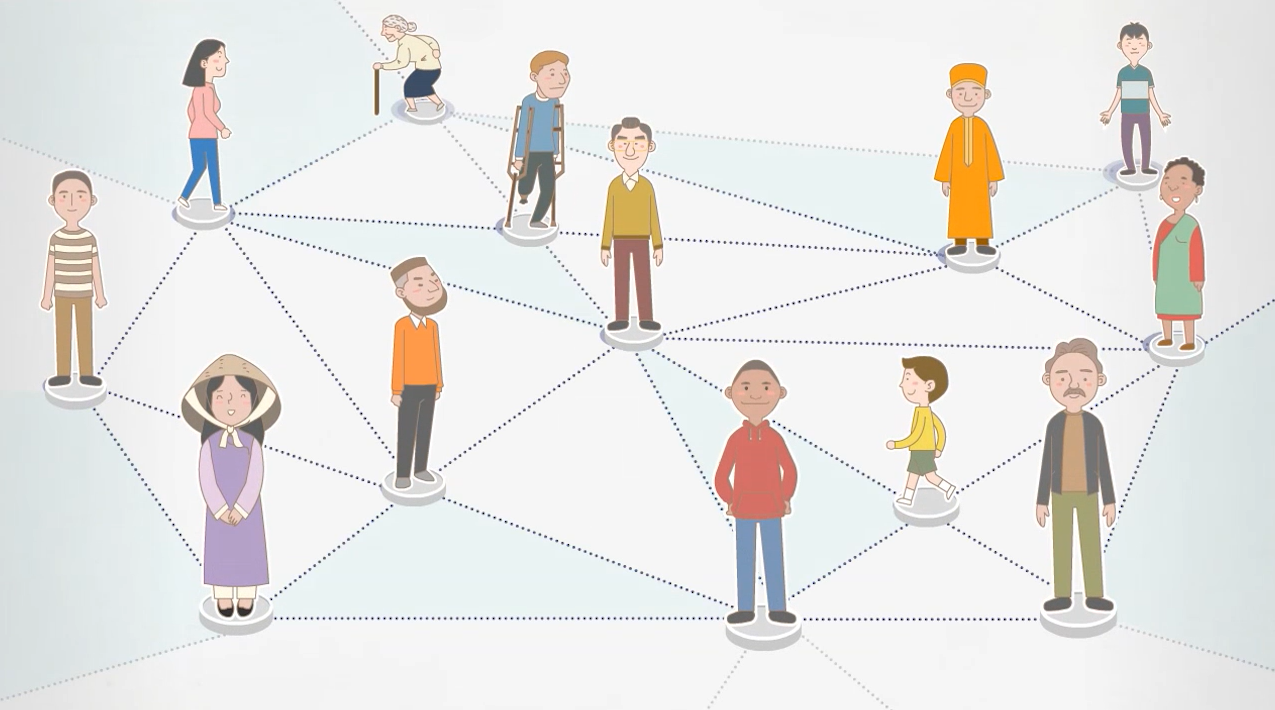 Open to PublicOngoingSelf-paced
GCED101: Introduction to GCED (Certificate Course)
| | |
| --- | --- |
| Application | 04-01-2019 ~ 12-31-2023 |
| Learning | 04-01-2019 ~ 12-31-2023(248 Weeks) |
| Course ID | 2022_80_CL005_1_0_ |
Take the course at your own pace

Downloadable Certificate
Earn a certificate upon the course completion

100% Free
About the Course
The course aims to provide an overview of the GCED (Global Citizenship Education) as well as its background, concepts under the framework of UNESCO, and guidelines for teaching and learning. The course will help participants gain an understanding of the key concepts and principles of GCED, recognize educational issues relevant to GCED, and identify pedagogical approaches to GCED.
| | |
| --- | --- |
| Chapter 1 | The World We Live in 1 |
| Chapter 2 | The World We Live in 2 |
| Chapter 3 | The Education We Need |
| Chapter 4 | Emergence of GCED as Global Education Agenda |
| Chapter 5 | Understanding GCED within SDG4 |
| Chapter 6 | Who is a Global Citizen? |
| Chapter 7 | What is Global Citizenship Education(GCED)? |
| Chapter 8 | Thematic Areas of GCED |
| Chapter 9 | Learning Contents of GCED |
| Chapter 10 | Teaching GCED to Transform: Pedagogical Principles of GCED |
| Chapter 11 | How to Teach GCED Effectively: Teaching Strategies and Approaches |
| Chapter 12 | GCED in Practice: Teaching GCED in Classroom |
Certificates will be given to participants who fulfill the requirements; more than 80% of lecture attendance and submission of an assignment at the end of the course.
Instructor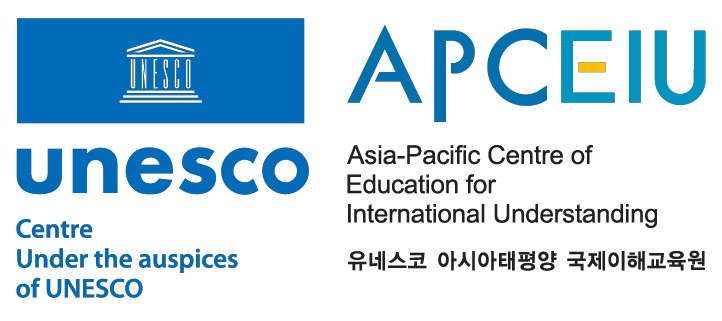 Asia-Pacific Centre of Education for International Understanding under the auspices of UNESCO
The Asia-Pacific Centre of Education for International Understanding (APCEIU) was established in 2000 as a UNESCO Category 2 centre to promote education for a Culture of Peace. APCEIU is working in close collaboration with UNESCO Offices, National Commissions of Member States, related educational institutes, and civil society to promote global citizenship education (GCED) under the framework of education for international understanding (EIU) towards a Culture of Peace.
APCEIU has devoted itself to strengthening GCED/EIU capacities by pursuing its philosophy and policies through training teachers and teacher trainers; research and policy development; developing educational materials and programs; organizing different levels of workshops and conferences; and strengthening the network of teachers, educators, experts, civil society leaders and other stakeholders.
Course Reviews
This course is timely and needed for our present time.

It gives knowledge and very helpful

Nida Tagalag Nida Tagalag

This course is a complete package, very informative

Very informative and helpful

The chapter 12 lesson 1 on Human rights should have a transcription while the Korean teacher is speaking, but so far it is good the time and it is realistic.

The lecture was very comprehensive and clear. Its length is just enough

GCED should be part of any curriculum worldwide. I am thankful to be able to take such an eye opening and useful course. Thank you.

The GCED course offered by the GCED Online Campus is an invaluable resource for educators, advocates, and anyone interested in promoting global citizenship education. It equips participants with the knowledge, tools, and motivation to make a meaningful impact in their respective fields. The course's dedication to fostering a sense of global community and its practical approach to GCED are particularly commendable. I highly recommend this course to anyone passionate about creating a more just, equitable, and interconnected world through education.

this has to be a prerequisite for teachers

This course has been an eye opener.