Online Campus for
Global Citizens
GCED Online Campus is an e-learning platform
on Global Citizenship Education by APCEIU.
Courses
A wide range of courses with specific topics on GCED are available here!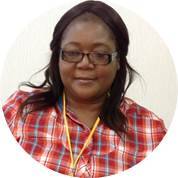 Glocal Justice and Peacebuilding
Pascalina Chiliboyi
I am humbled to have been a student in the course provided on GCED Online Campus, "Glocal Justice and Peace Building". The course has transformed me in the way I look at myself in relation to people from all walks of life as it instilled in me the eyes to see all people as one family despite their colour, race, culture and indeed wealth. Having watched the videos, read the books,listened to the presentations by the tutor as well as contributions from course participants, i have remained to value and respect every human being and look forward to a time when we will all live as one family in this Global village as directly or indirectly, we all need each other for survival.
View more Close
Ready to Begin?
Discover how to take full advantage of our site by choosing the category that best suits you.
I'm a beginner. I came to learn about GCED!

I know what GCED is but want to deepen my knowledge!

I need resources that are concise, practical, and ready to use!

Need GCED learning contents? Take the "Special Lectures" by experts and check the uploaded resources!
Resources
A wide range of courses with specific topics on GCED are available here!
Special Lectures
Lectures by Professionals featuring background, issues and topics of GCED for everyone.
GCED in Minutes
Learn about GCED with animated videos in a fast and fun way.
GCED in Practice
Learn how GCED is practiced around the world.
Meet the Global Citizens
Listen to the stories of Global Citizens around the world.