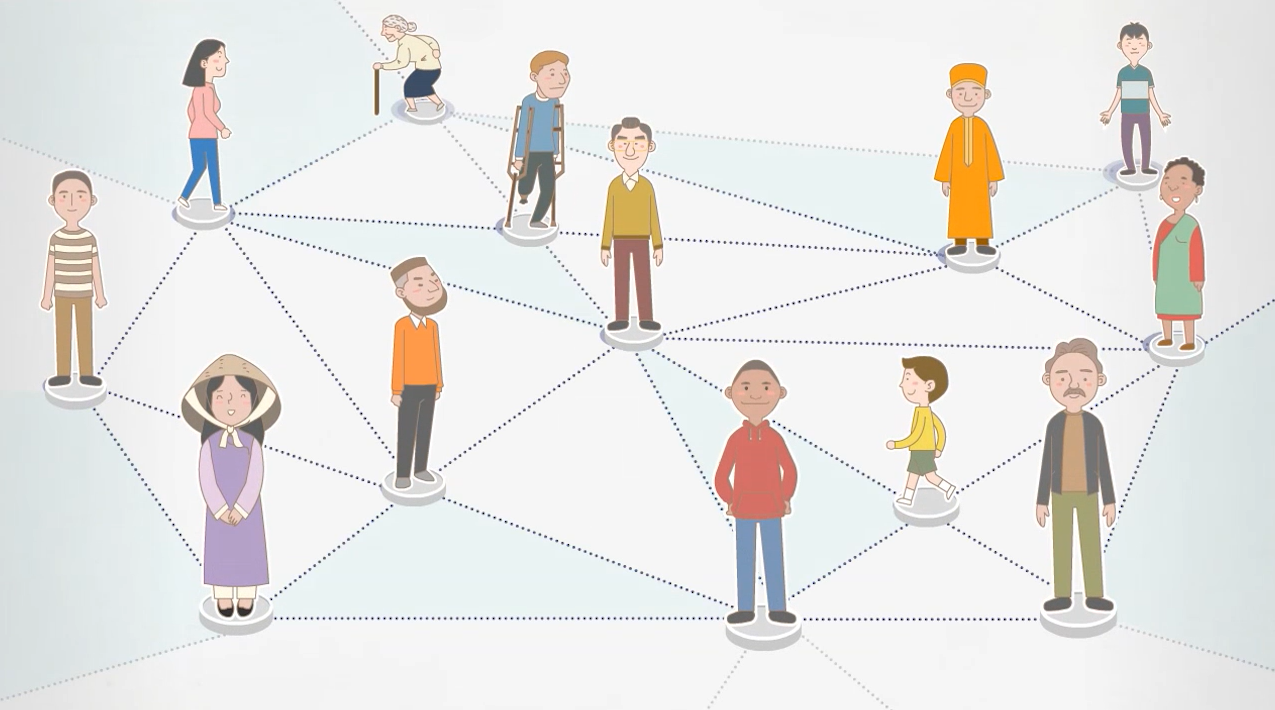 Open to PublicOngoingSelf-paced
GCED101: Introduction to GCED (Certificate Course)
| | |
| --- | --- |
| Application | 04-01-2019 ~ 12-31-2022 |
| Learning | 04-01-2019 ~ 12-31-2022(196 Weeks) |
| Course ID | 2022_80_CL005_1_0_ |
Take the course at your own pace

Downloadable Certificate
Earn a certificate upon the course completion

100% Free
About the Course
The course aims to provide an overview of the GCED (Global Citizenship Education) as well as its background, concepts under the framework of UNESCO, and guidelines for teaching and learning. The course will help participants gain an understanding of the key concepts and principles of GCED, recognize educational issues relevant to GCED, and identify pedagogical approaches to GCED.
| | |
| --- | --- |
| Chapter 1 | The World We Live in 1 |
| Chapter 2 | The World We Live in 2 |
| Chapter 3 | The Education We Need |
| Chapter 4 | Emergence of GCED as Global Education Agenda |
| Chapter 5 | Understanding GCED within SDG4 |
| Chapter 6 | Who is a Global Citizen? |
| Chapter 7 | What is Global Citizenship Education(GCED)? |
| Chapter 8 | Thematic Areas of GCED |
| Chapter 9 | Learning Contents of GCED |
| Chapter 10 | Teaching GCED to Transform: Pedagogical Principles of GCED |
| Chapter 11 | How to Teach GCED Effectively: Teaching Strategies and Approaches |
| Chapter 12 | GCED in Practice: Teaching GCED in Classroom |
Certificates will be given to participants who fulfill the requirements; more than 80% of lecture attendance and submission of an assignment at the end of the course.
Instructor
Asia-Pacific Centre of Education for International Understanding under the auspices of UNESCO
The Asia-Pacific Centre of Education for International Understanding (APCEIU) was established in 2000 as a UNESCO Category 2 centre to promote education for a Culture of Peace. APCEIU is working in close collaboration with UNESCO Offices, National Commissions of Member States, related educational institutes, and civil society to promote global citizenship education (GCED) under the framework of education for international understanding (EIU) towards a Culture of Peace.
APCEIU has devoted itself to strengthening GCED/EIU capacities by pursuing its philosophy and policies through training teachers and teacher trainers; research and policy development; developing educational materials and programs; organizing different levels of workshops and conferences; and strengthening the network of teachers, educators, experts, civil society leaders and other stakeholders.
Course Reviews
it was an additional eye opener, i am a pedagogue, this course has really added to my understanding on the concept of GCED and its relationship with our world.

• Develop attitudes of empathy, solidarity and respect for differences and Diversity
• Understand why everyone should be a Global Citizen and as a Global Citizen what we do
• Experience a sense of belonging to common humanity, sharing values and responsibilities, based on human rights
• Realize that learners are the members of the global community and live together in peace with others, contributing to making a more just, peaceful and sustainable society


The course has been very educative and informative. The video shows and image learning made the content real and attractive leading to deep understanding of the topics under study. Its exam free setup made me concentrate on understanding more the content rather than focusing on passing the course. It was a great course, please keep it up.

It was a wonderful experience in taking part in GCED online course. With GCED, I understand that I am contributing in creating and developing global issues therefore, GCED strongly stressed that I am a global citizen responsible to promote sense of belongingness to my community and school children. I have to engage school children to identify global issues and provide a transformative education so they could develop their social emotional to think of what kind of the world they are living in. They will develop their cognitive thinking skill so they could think critically about their responsibilities to their community and to change their behavioral attitude in order to respect others to make a just and peaceful between themselves and the entire world.

I am really impressed with this course because it made me realize about the need of education for transformation and to know the world in deeper sense away from ethnic differences for global citizenship. I am in love with GCED course and encourage all to take it up to help oneself and others at large being an agent of change as it enables one to be a contended leader who can sweep over any situation that arise in the society. I am fully satisfied taking this GCED course.

1) Approach for inclusive and equitable quality education for children, youth and adults, while promoting lifelong learning opportunities for all.
2) Accomplish all of the education targets; this in turn will also strengthen international cooperation across the world of education.
3) Arrangement and mechanism for significant additional financing to achieve the new targets and that resources to be used in the most effective manner to take further continual progress on SDG4-Education 2030.
4) Good governance and citizen-led accountability in education. SDG4-Education 2030 will make historic progress in education,
5) Bold, innovative and sustainable actions will truly transforms lives in the world.

I honestly want to share that the GCED 101 online course has been so educative to me. Besides it being educative, instructions were simple to follow and allowed me to learn at my own pace, and had exposed me to latest e-learning technology. I thanks for introducing this online course.

It is a great learning experience! GCED is a complete package for a novice person which includes a wide range of activities that actually made the concept a comprehensive one. It has awakened and transformed me the way I view my surroundings. Now, I pledge to think critically and act responsibly towards peacebuilding. Thank you.

Maria Cristina M. De los Santos

Global Citizenship Education is an opportunity for us involved in the ministry of teaching to continuously uphold the use of responsive gears appropriate to make our students socially engaged. The concepts of citizenship education strengthened my pedagogical approaches to make my class collaboratively involved thus increasing the depth of the learning styles of my students.
As a Professor in business, our course plans are anchored along the development of competencies towards making our graduates a conscientious entrepreneur. Sustainability, Accountability and Transparency are few of the business morals and practices we want to implore to our students. Societal engagement in business should erupt from a simple business plan to a much wider organizational planning, hence, the importance of global citizenship education.


This course is perfect just for GCED learners starting from scratch! I could not imagine a simpler and more comprehensive way of learning such a seemingly complicated concept. This course also allowed me to debunk some myths and misconceptions about GCED. This topic indeed is a must for all people from whatever field of study.