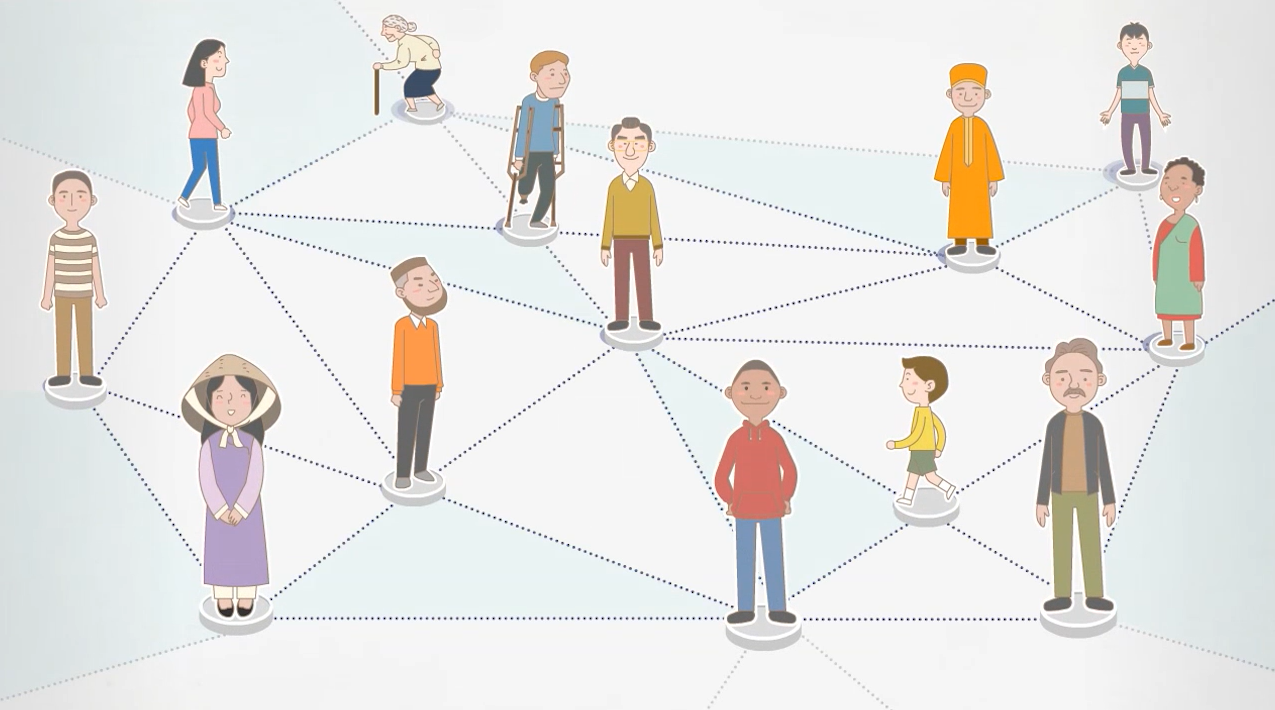 Open to PublicOngoingSelf-paced
GCED101: Introduction to GCED (Certificate Course)
| | |
| --- | --- |
| Application | 04-01-2019 ~ 12-31-2022 |
| Learning | 04-01-2019 ~ 12-31-2022(196 Weeks) |
| Course ID | 2022_80_CL005_1_0_ |
Take the course at your own pace

Downloadable Certificate
Earn a certificate upon the course completion

100% Free
About the Course
The course aims to provide an overview of the GCED (Global Citizenship Education) as well as its background, concepts under the framework of UNESCO, and guidelines for teaching and learning. The course will help participants gain an understanding of the key concepts and principles of GCED, recognize educational issues relevant to GCED, and identify pedagogical approaches to GCED.
| | |
| --- | --- |
| Chapter 1 | The World We Live in 1 |
| Chapter 2 | The World We Live in 2 |
| Chapter 3 | The Education We Need |
| Chapter 4 | Emergence of GCED as Global Education Agenda |
| Chapter 5 | Understanding GCED within SDG4 |
| Chapter 6 | Who is a Global Citizen? |
| Chapter 7 | What is Global Citizenship Education(GCED)? |
| Chapter 8 | Thematic Areas of GCED |
| Chapter 9 | Learning Contents of GCED |
| Chapter 10 | Teaching GCED to Transform: Pedagogical Principles of GCED |
| Chapter 11 | How to Teach GCED Effectively: Teaching Strategies and Approaches |
| Chapter 12 | GCED in Practice: Teaching GCED in Classroom |
Certificates will be given to participants who fulfill the requirements; more than 80% of lecture attendance and submission of an assignment at the end of the course.
Instructor
Asia-Pacific Centre of Education for International Understanding under the auspices of UNESCO
The Asia-Pacific Centre of Education for International Understanding (APCEIU) was established in 2000 as a UNESCO Category 2 centre to promote education for a Culture of Peace. APCEIU is working in close collaboration with UNESCO Offices, National Commissions of Member States, related educational institutes, and civil society to promote global citizenship education (GCED) under the framework of education for international understanding (EIU) towards a Culture of Peace.
APCEIU has devoted itself to strengthening GCED/EIU capacities by pursuing its philosophy and policies through training teachers and teacher trainers; research and policy development; developing educational materials and programs; organizing different levels of workshops and conferences; and strengthening the network of teachers, educators, experts, civil society leaders and other stakeholders.
Course Reviews
This course, it's design and syllabus are very important to understand the fundamentals of Global Citizenship Education. From this course I learn a lot. I learn about educational need of our society & upcoming generations of world. I know about the world, where we live in detail. Apart of it, I understand the importance of Global Citizenship Education.

This course is an eye-opener to understand the basics of Global Citizenship Education. The best part of this course for me is knowing the Pedagogy as a transformative approach and it's principles. The whole course is very understandable and simple, where anyone can understand the concepts easily.

I liked the the fact mentioned by Martin Luther King that before you finish your cup of tea in the morning, you have depended on more than half million people in the world.I think if we would all be waking up in the morning and reflecting on that, we could have far better life than this we are living right now.

this is great opportunity to help us understanding global citizenship education and gives knowledge and experience for GCED

wow.. this is indeed the right education we all need. its indeed education for all. GCED has really enlightened me. I recommend GCED to everyone. GLOBAL citizenship education provides both knowledge and practice to do. GCED is indeed a transformative education.

I never think i would cross this kind of life changing course this year. Global Citizenship Education is a course that all youth should undertake. It teaches moral, respect, rights, good learning and facilitating habit, harmony, inclusiveness, equitable, among others. Its complete and accurately marshaled. No doubt, it has transformed my life beyond reasonable doubt.

Global citizenship education (GCED) is a form of civic learning that involves students' active participation in projects that address global issues of a social, political, economic, or environmental nature. The two main elements of GCE are 'global consciousness'; the moral or ethical aspect of global issues, and 'global competencies', or skills meant to enable learners to participate in changing and developing the world.

Adediran Adeyemi Benjamin

Global citizenship education is really a life-changing and imparting experience. I learnt a lot from the courses which am ready to pass the knowledge to my community.

The lectures have made me aware of the role of GCED very well.