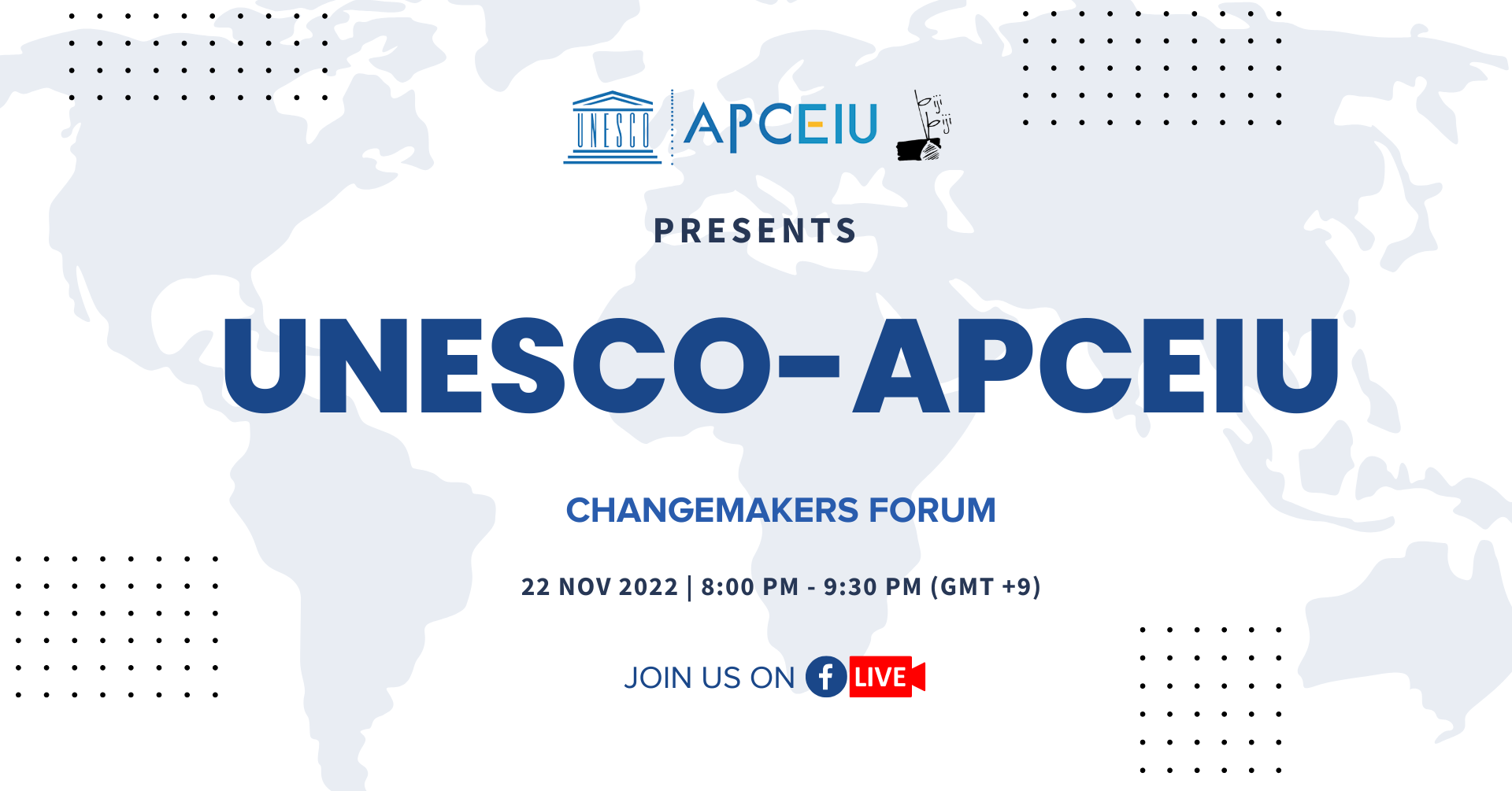 The Asia-Pacific Center for Education and International Understanding (APCEIU) in collaboration with Biji-biji Initiative (BBI) hosted its second grant competition as a segment of the yearly Youth Leadership Workshop. This workshop typically draws youth participants from various continents including Asia, Africa, South America, Europe and so on. This was the second time APCEIU offered grant opportunities for selected participants to implement projects centered on GCED and peace education. There have been high expectations for this opportunity as we see youths and teenagers rise up to the occasion to address local, national and global scale problems across the world.
Hence, to celebrate these achievements, APCEIU, Biji-Biji Initiative and all grant recipients are hosting a showcase event online to share their individual journeys and experiences towards executing the projects. The grant winning participants will also be having a live discussion on issues ranging from the Global Citizenship Education (GCED) to mental health issues as well as other issues affecting communities around the world. To bring this event to a memorable close, we invite you to attend the UNESCO-APCEIU Young Changemakers Forum which will be held virtually via Zoom and livestreamed on Biji-Biji's Facebook page on Tuesday, November 22, 2022 at 8 PM (Korea Time, GMT+9)
This year's Workshop was based on the theme Learn for Better: Innovative Approaches to GCED with the aim to provide a venue for young education advocates for knowledge & experience sharing on innovative approaches to GCED in the changing learning environment. A total of 15 teams from various countries graduated where they were given an exclusive opportunity to get grants amounting up to USD 1,000 to execute their project ideas and a 3-month mentorship program.
The mentorship opportunities provided by both Biji-Biji Initiative and APCEIU through the grant application, planning and execution phases made the process as smooth as possible. Each grant recipient had the support and access to their mentors throughout the project cycle. With the supervision and support of Biji-Biji Initiative, the participants went through 2 phases of program sessions with training sessions, office hour check-ins for assignments, and mentorship sessions over the course of the three months. Other chances included networking and collaborating with youth leaders from all across the world.
Ultimately, this workshop assisted youth leaders in executing and implementing fully their projects in their home communities and provided support and space to develop further their projects. It involved sessions like ideas mapping, goal setting, planning and setting timelines; among other interesting and engaging activities.
ABOUT BIJI BIJI INITIATIVE
Biji-biji Initiative helps organizations via accelerator programs to inevitably grow their environmental and social impact competence by aligning their initiatives and efforts with the United Nation's Sustainable Development Goals. (https://biji-biji.com/)
Registration : https://bit.ly/APCEIU2022