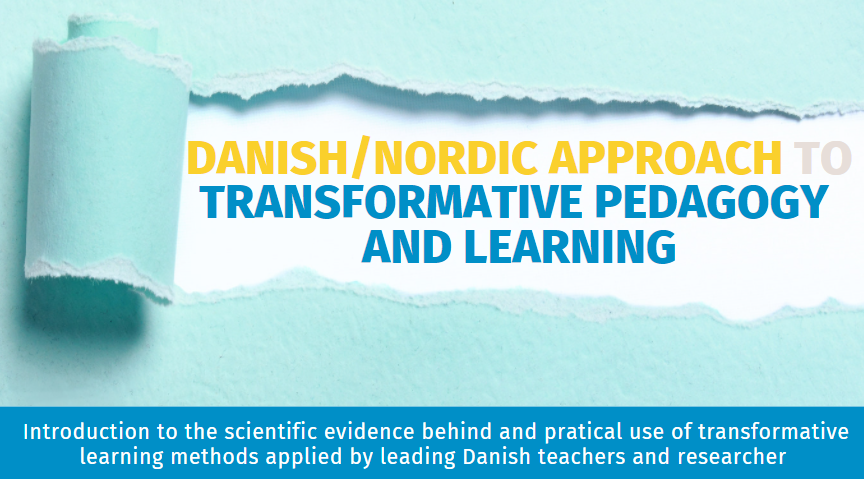 We are pleased to invite you to our new online course, Danish/Nordic Approach to Transformative Pedagogy and Learning to be held from 18 September 2021.

Targeting educators who are interested in the transformative teaching to let learners develop their own identity as global citizens, this course will mainly deal with how the Danish/Nordic approach can be implemented in the educational system, along with the didactic practices and methods used by some of the leading Danish teachers.

Click the button below to register for the course!