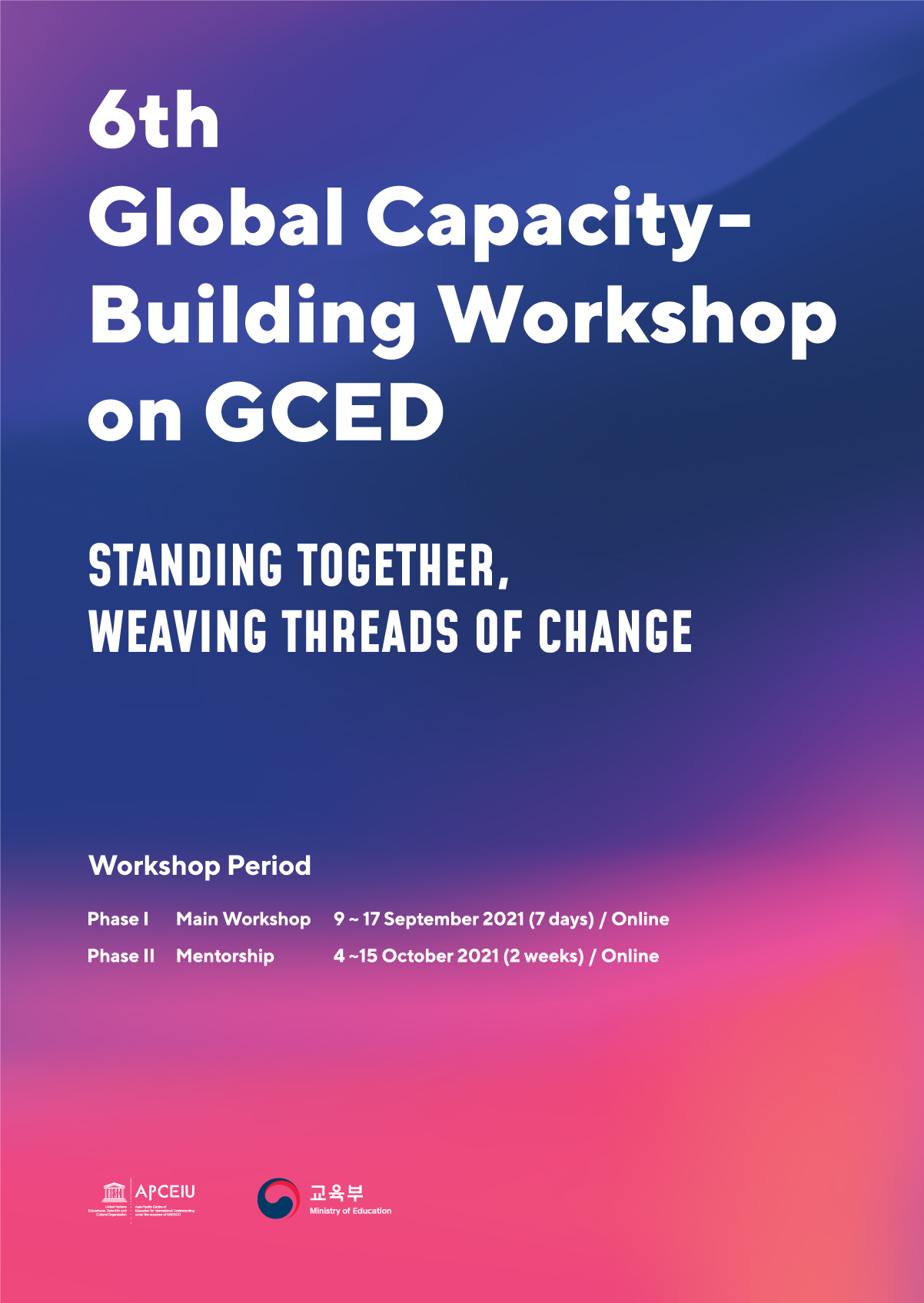 APCEIU invites dedicated educators to this year's 6th Global Capacity-Building Workshop on GCED! This workshop will offer a unique online training opportunity for educators to deeply examine and reflect on the various issues emerging in the pandemic and enhance their capacity to carry out Global Citizenship Education in their own communities.
In particular, all applicants should complete their prerequisite course for their successful application.
Please click HERE to check the course!
*For more information about the workshop, please visit UNESCO APCEIU website. (Link)