If you signed up for GCED Online Campus and haven't received the verification email yet, please do not worry.
Most verification e-mails are sent immediately, but it can sometimes take our system longer to send them out.
Please rest assured that the administrators confirm accounts manually on a daily basis to make sure that all pending accounts are confirmed as soon as possible. This process will take no longer than a day (weekdays only).
If your pending period has been more than a few days, here are some suggestions:
- Check whether your e-mail address is correct.
- If your e-mail address is correct, please check your spam folder to be sure that our e-mails are not being detected as spam.
How to check your spam folder:
Log into your e-mail account. Usually, there is a list of folders on the left side. Select "Spam" or "Junk" to view messages in the spam folder.
If "Spam" does not appear on the left, click "More" to show the hidden ones.

Example)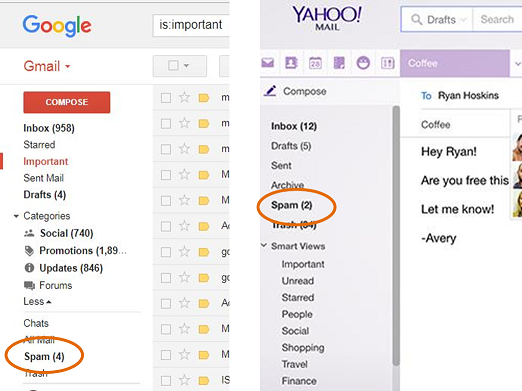 If you still cannot solve the issue even after you tried our solutions, please contact the site administrator via gcedonline@unescoapceiu.org