Welcome to GCED Online Campus!
If you are a new comer to our campus,
1) please click 'login' (green button) located at the upper right corner of the website.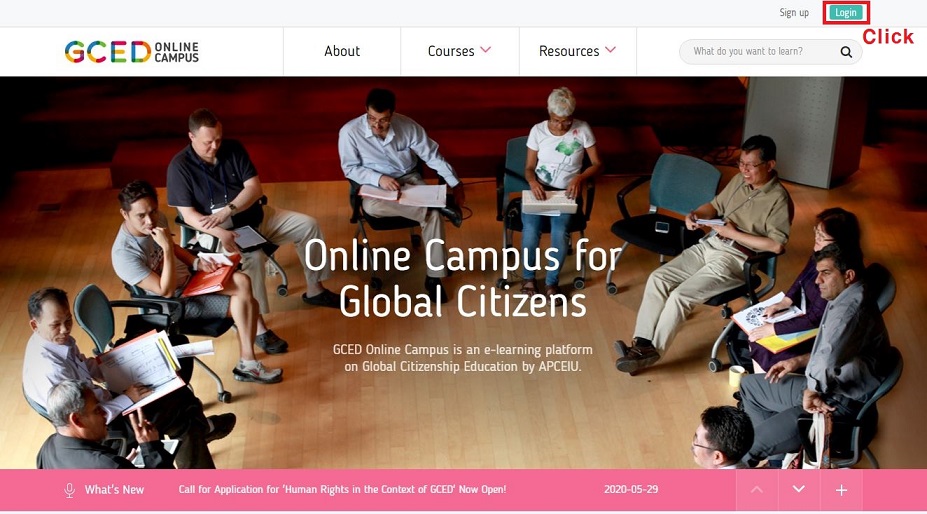 2) Create an account by clicking 'Sign up' or 'SNS LOGIN'.
- Sign up: you need to provide personal information inputs to create an account
- SNS Login: when you already have a Facebook/Twitter/Google account, your SNS name and email are used to create an account
(With the SNS Login, you can automatically log in just by clicking on the SNS icon, without having to enter a username or password)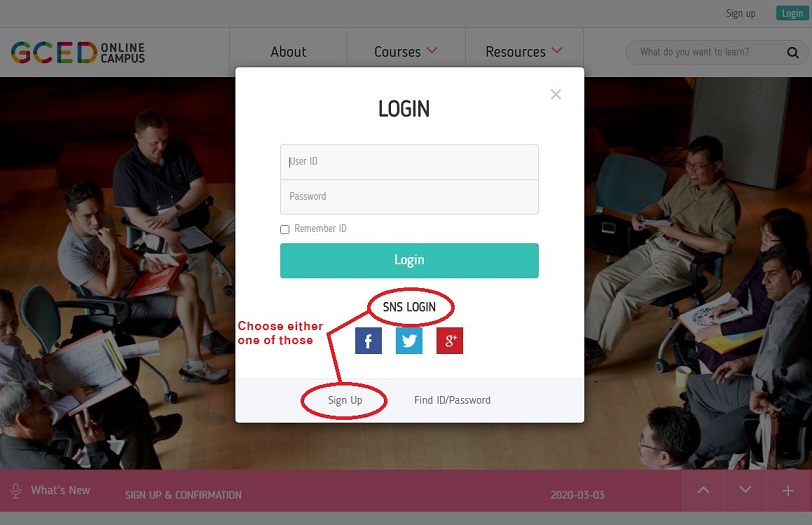 3) Click 'Courses' on the top and go to "Courses by Registration."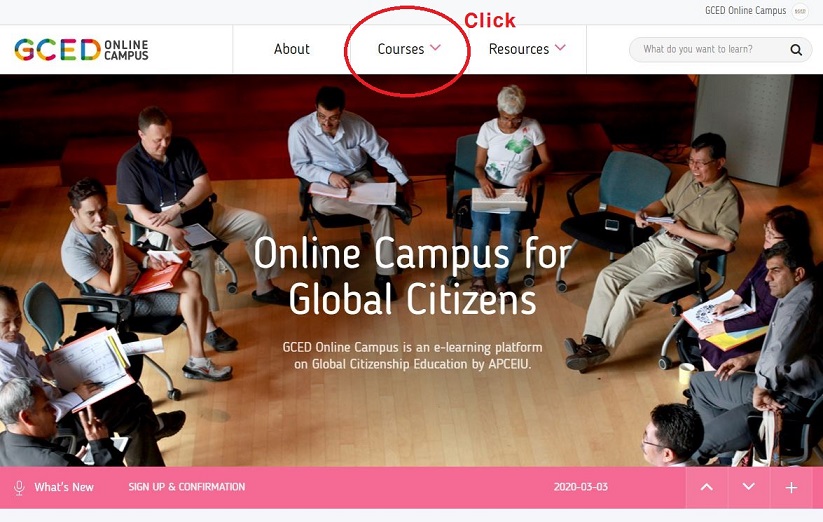 4) Browse the courses and click the one that you are interested.
5) Then click the 'Register' button.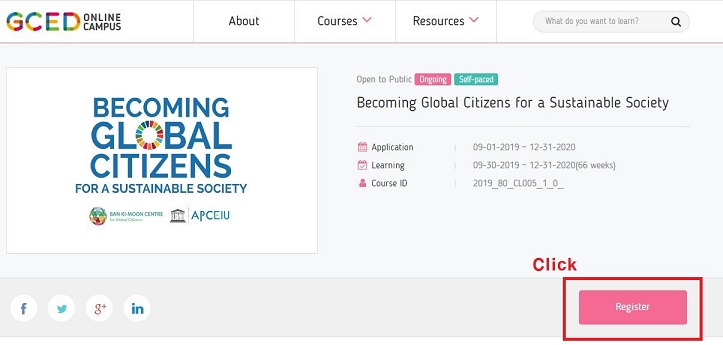 6) Take the course by clicking 'Classroom' button.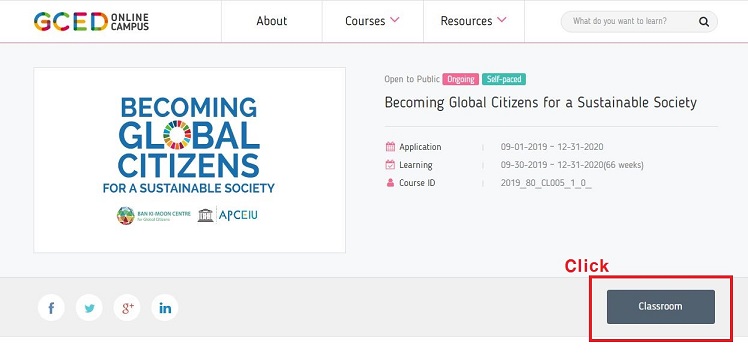 7) Once you enter the 'Classroom,' please carefully read through the main page of the classroom, where all necessary information are mentioned, including the course requirements for completion. Click every item on the classroom's main page to watch the video, participate in forums take a quiz, and engage in other course activities.
If you have further inquiries, please contact the site administrator via the website message or email gcedonline@unescoapceiu.org
or post a question on our website's Q&A Board