You can get the certificate once you complete all course requirements.
When your certificate is issued, you can download it by clicking "My Course" > "Completion" and the green button "Download Certificate".
1) Click the round image next to your name at the upper right corner of the GCED Online Campus main page.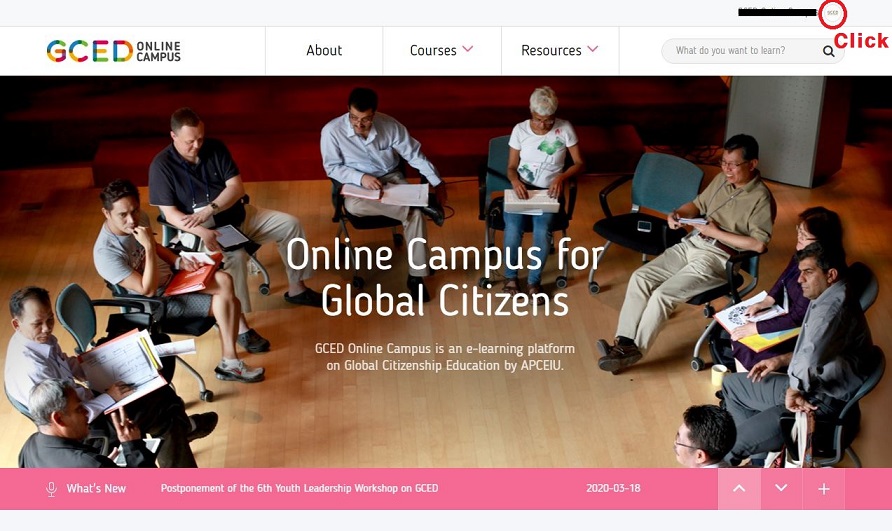 2) Click "My Courses"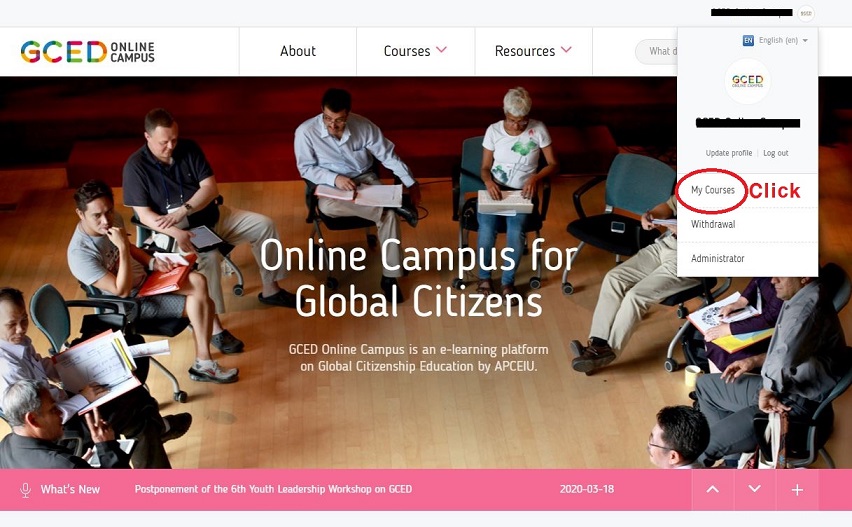 3) Find and Click "Completion" on the left side bar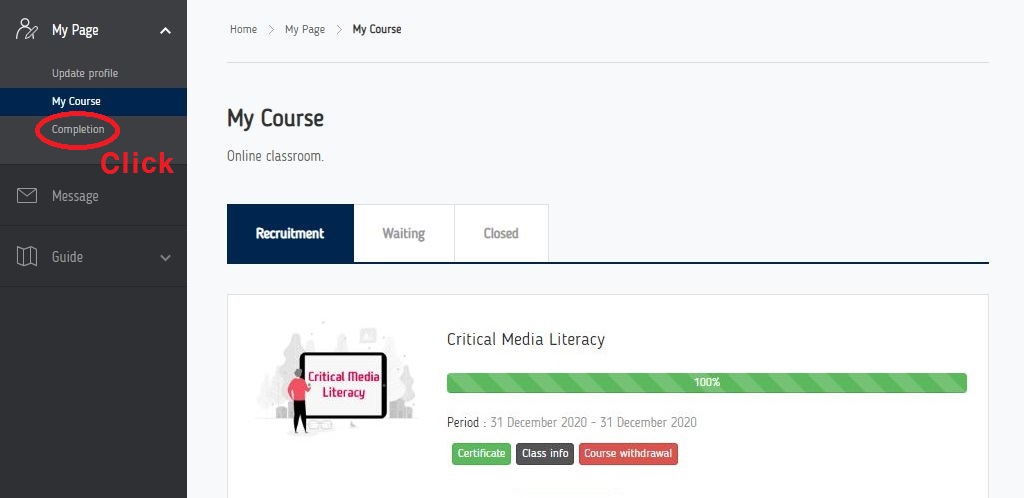 4) Click the green button "Download Certificate"
If you have further inquiries, please contact the site administrator via the website message or email gcedonline@unescoapceiu.org
or post a question on our website's Q&A Board