Special Lectures
Special lectures by speakers and professionals from around the world!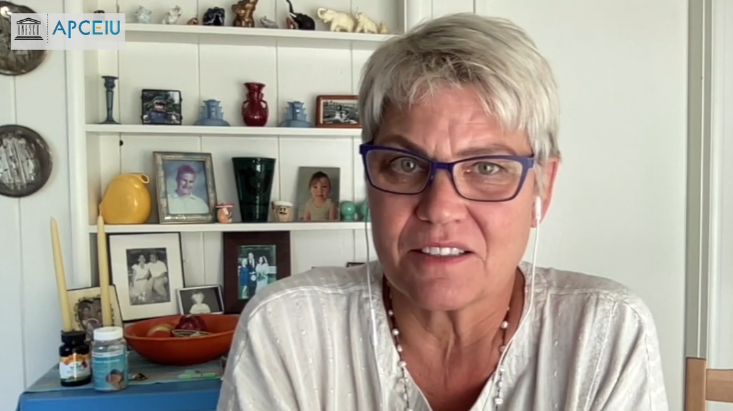 Special Lectures
Tackling Polarization through Film and Dialogue - with the '(UN) Divided' Film
| | |
| --- | --- |
| Instructor | Jennifer Geist |
| Wrote on | Friday, 3 September 2021, 11:45 AM |
| Hit | 2831 |
| Attachments | |
It can be difficult at times to immerse ourselves in the world's devastating issues as many of us may not encounter them in our daily lives.
APCEIU holds Virtual Film Screening Event in collaboration with SIMA Studios, which uses the power of film to transport us to the various locations on earth where different global issues are taking place.


The short yet powerful documentary film 'UN(DIVIDED)' allows audiences to ponder and discover the tremendous power of dialogue for mutual understanding that transcends dif

ferences and even hatred.
Education expert, Jennifer Geist

introduces lesson plans on the film and provides guidance for educators how to tackle Polarization through film and dialogue.


Lesson Plan Introduction on "UN(DIVIDED)"

<Part I>




<Part II>
If you wish to watch the film UN(DIVIDED), please click the link below.
2021-09-29
GCED Online Campus
2021-08-05
GCED Online Campus