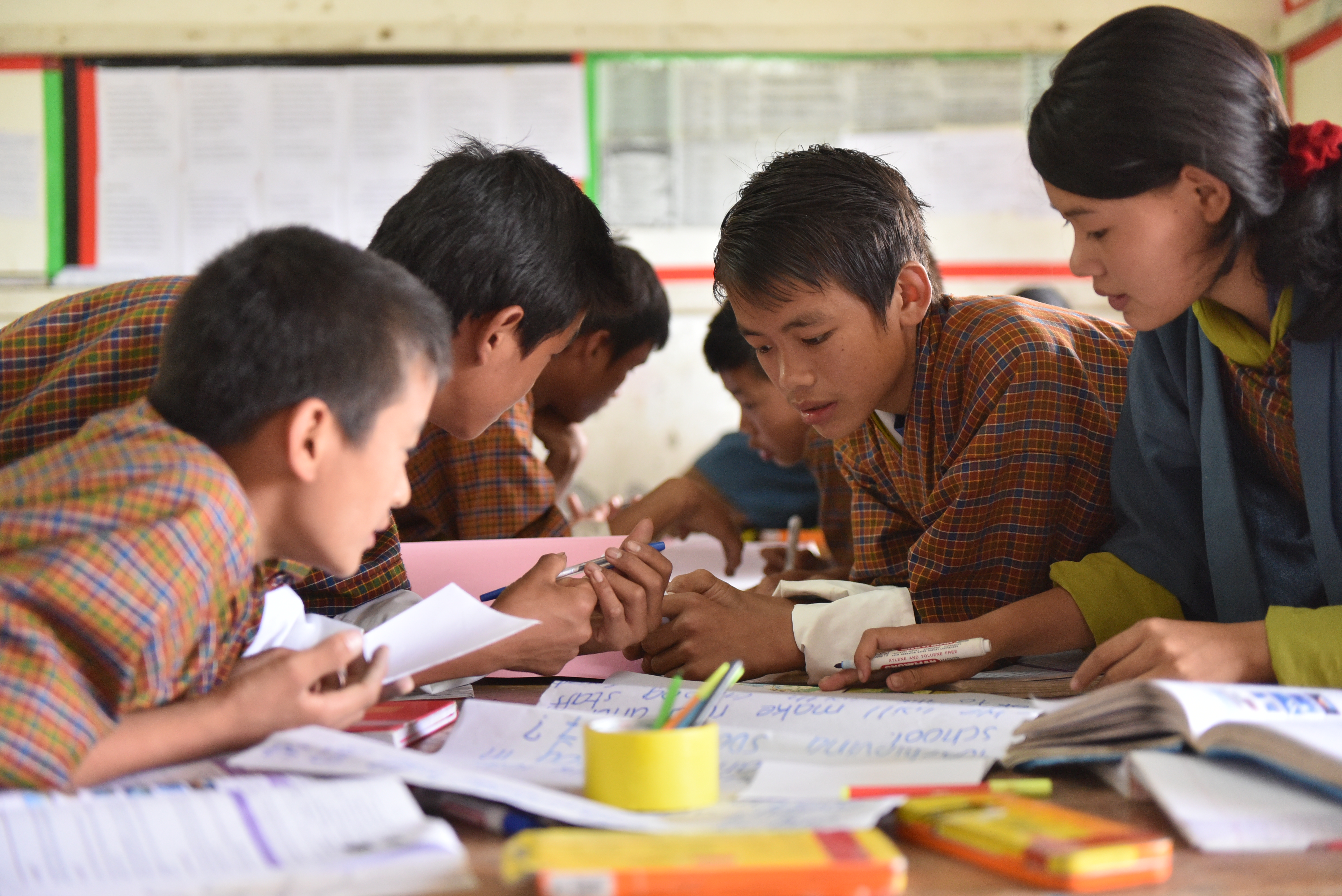 Applying GCED in classroomInstructor-led
Curriculum Development for GCED Educators: Perspectives, Purposes, and Practices
| | |
| --- | --- |
| Application | 06-10-2022 ~ 06-24-2022 |
| Learning | 07-04-2022 ~ 07-31-2022(4 [[study_weeks]]) |
| Course ID | 2022_80_CL003_10_0_3 |
Fixed Deadlines

Application & Selection Process

1:1 Interaction with the Instructor

Downloadable Certificate
Earn a certificate upon the completion

100% Free
About the Course
This 4-week course provides a basic introduction to the principles, conceptual underpinnings, and creative design of curricula relevant to transformative education, specially GCED in both formal and non-formal contexts. The goal of this course is to provide teachers/participants with the theoretical framework for analyzing, critiquing, and investigating curriculum so that they will be able to design GCED curriculum responsive to their own contexts.

The course will consist of four "classroom" weeks. The course will open with a lecture or PowerPoint presentation or video clips followed by Forum discussions. Participants are expected to check the course site at the beginning of every course week to be aware of the requirements for the week.
Instructor
Dr. Cawagas is an Adjunct Professor at the Faculty of Education, University of Alberta, Canada and was a Professor of Peace Education at the UN mandated University for Peace based in Costa Rica for many years. She has extensive teaching experiences in peace and development education, curriculum development, education for sustainable development, global education, and multicultural education in both formal and nonformal modes.
Course Reviews
The most impressive for me was the instructor who has vast knowledge and skills in module or curriculumd development especially on the field of peace education.

1. I was able to hear and learn more about curriculum development from the questions and shared experiences of my course mates who live or are working in different countries.
2. Application of learnings in curriculum development through the paper assignment.
3. Critical thinking and reasoning is further honed through required readings and forum discussions.
4. Awesome course materials (e-books)
5. Uploads of zoom discussions/sessions to the platform, in consideration for those who were not able to attend the live sessions due to conflicting schedules and other unexpected problems (like the 7.0 earthquake which happened here in the Philippines).

The recommended readings and presentations by the Dr. Cawagas that accompany them make it easier to understand what was discussed in the readings. The forum discussion was also an eye-opening as it was possible to see how several countries and people across the world have different and sometimes similar approaches towards giving learners the global competences needed to strive in the current century.

The most impressive thing about the course was the zoom meetings. They were very interactive and the instructor made it very lively and simple for everyone to feel at ease and express their point of view.

I loved how it was straight to the point, my favorite was week two content on curriculum design, after watching the presentation, I knew exactly how to design a curriculum.

The course was interactive and engaging. There was also an option to catch upto with others if you miss a session for some other reason.

I got exposed to more innovative curriculum design principles, sociology of education, the domains of learning with learning activities that match each domain, various aspects of curriculum innovation, more teaching learning approaches with guided activities to implement and a host of others.

Moreso, being my first exposure to GCED, I have learned about what it entails, the pedagogical principles of GCED and core learning domains of GCED. I must say that GCED is very vital and should be integrated in the school education curriculum and I hope that my country, Nigeria will one day adopt GCED.

I really enjoyed the weekly readings. It enriched me with more knowledge and the detailed presentation video by the instructor Dr Virginia. Special shoutout to her. Thank you so much ma'am for not withholding anything from us.

Finally, I always anticipated the live Zoom sessions as it was an avenue to connect with other participants and hear their opinion and views, especially about their country's educational system.

I did enjoy this course. I say a big thank you to GCED Online Campus, Asia-Pacific Centre of Education for International Understanding, thank you for this opportunity.

I agree my writeup is lengthy but I believe I have clearly itemized what impressed me the most while on the course, thank you once again.

I love the live section. It gives me the ability to interact with my colleagues.

Flexibility - I am given one week to complete the tasks for each session. As a full-time working adult, this enabled me to participate in the course without much trouble.

The insights gained in this month-long yet jam-packed platform of learning are practically relevant gearing towards oneness. I am very much excited to craft an innovation that GCED is running through. This is quite new and refreshing to introduce and/or integrate in the basic education curriculum (across governance) in the Philippines.