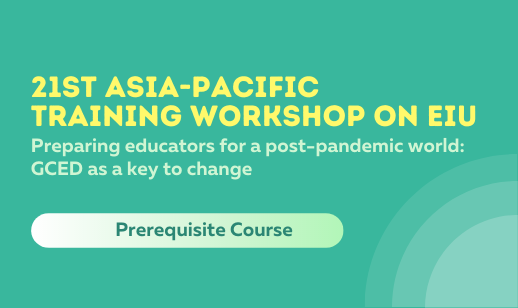 Open to PublicOngoingSelf-paced
Prerequisite course for 21st Asia-Pacific Training Workshop on EIU
| | |
| --- | --- |
| Application | 04-13-2022 ~ 05-15-2022 |
| Learning | 04-13-2022 ~ 01-05-2023(38 Weeks) |
| Course ID | 2022_80_CL005_8_0_ |
Take the course at your own pace

Downloadable Certificate
Earn a certificate upon the course completion

100% Free
About the Course
This course provides basic knowledge of Global Citizenship Education (GCED), especially in the context of Sustainable Development Goals (SDGs). Throughout the course, learners will be able to acquire the knowledge of GCED in various aspects of global issues and have reflections on the role of education in achieving GCED and SDGs with various learning materials.

This prerequisite course is exclusively for applicants of for 21st Asia-Pacific Training Workshop on EIU.
Instructor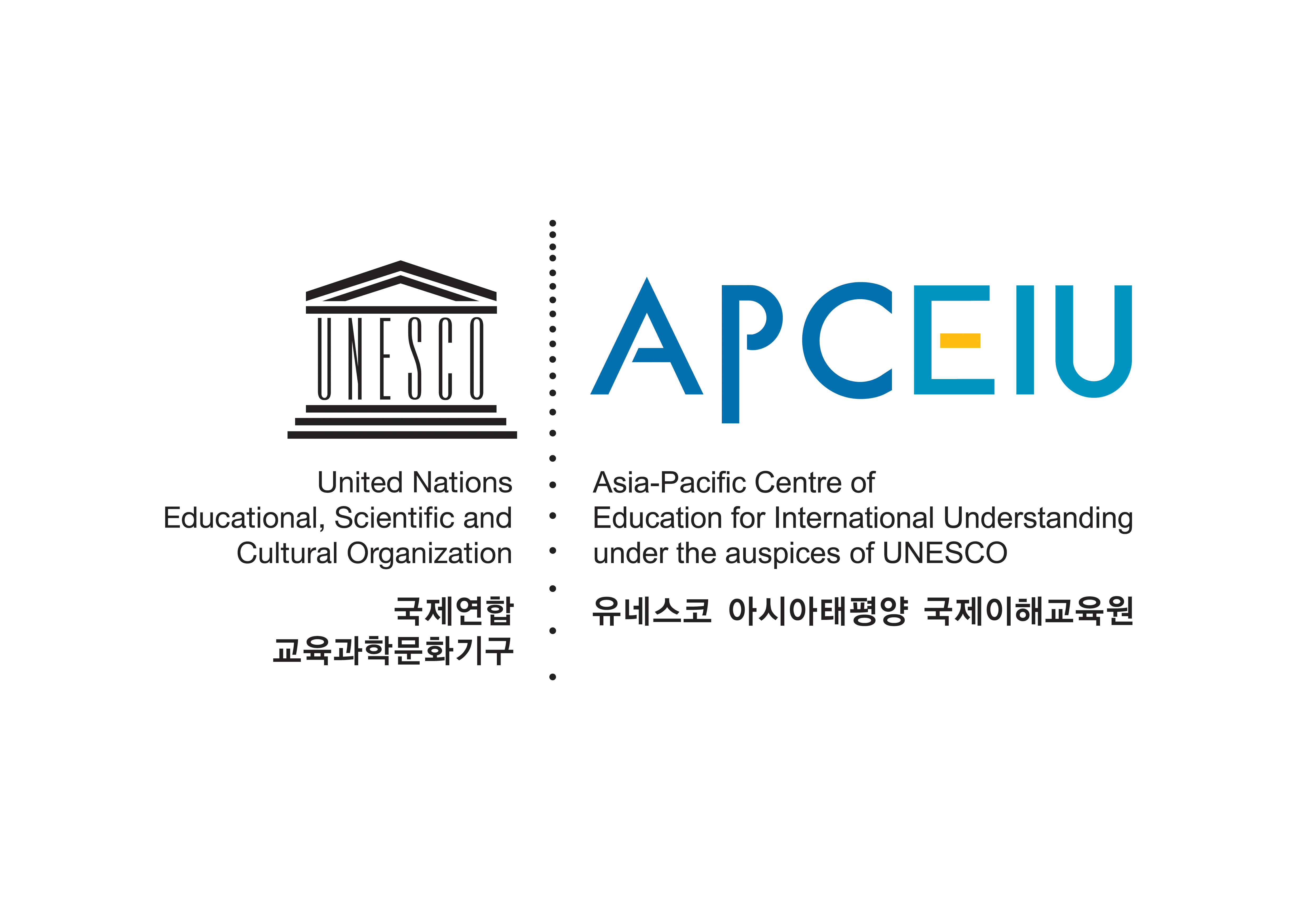 Course Reviews
The course was designed in a participant friendly way. The videos and lectures were of excellent quality. The way we used to get the boxes ticked and our progress tracked was amazing.

The course is beautifully designed and impressive. Videos are informative and interesting and the concept of GCED is well explained.

The lectures are great and insightful. Thank you very much. Hopefully I can be selected to join this GCED programme.

Thank you for useful information! I discovered much!

CHUNG YIH PEI Moe CHUNG YIH PEI Moe

All the lecture is very good and informative. Thank you very much for giving this opportunity. I wish i can be selected to join this GCED programme.

This lecture is very informative as well as transformative. Thank you for imparting new pedagogy principles and methodologies which is applicable to our institution and our students.

Thank you very much for this opportunity...

Thank you so much for providing this online course. Very informative and inspiring.

Thank you so much for this great opportunity. I learned a lot more. I can share the learnings I got from this course to my co-educators. I 'm going to put into practice the new learnings I got from GCED . The topics are all interesting. The speakers and their presentation are so clear and discussed immensely. Connecting the SGDS and GCED is a very impressive way for us learners /teachers to realize our roles and rights in society and how we can be a part of sustainability and growth and become a global citizen. This an awesome training experience for me .

Can't believe how fast hours swiftly passed from attending this course. Very informative, straightforward, and thought-provoking indeed. Thank you so much for the opportunity.