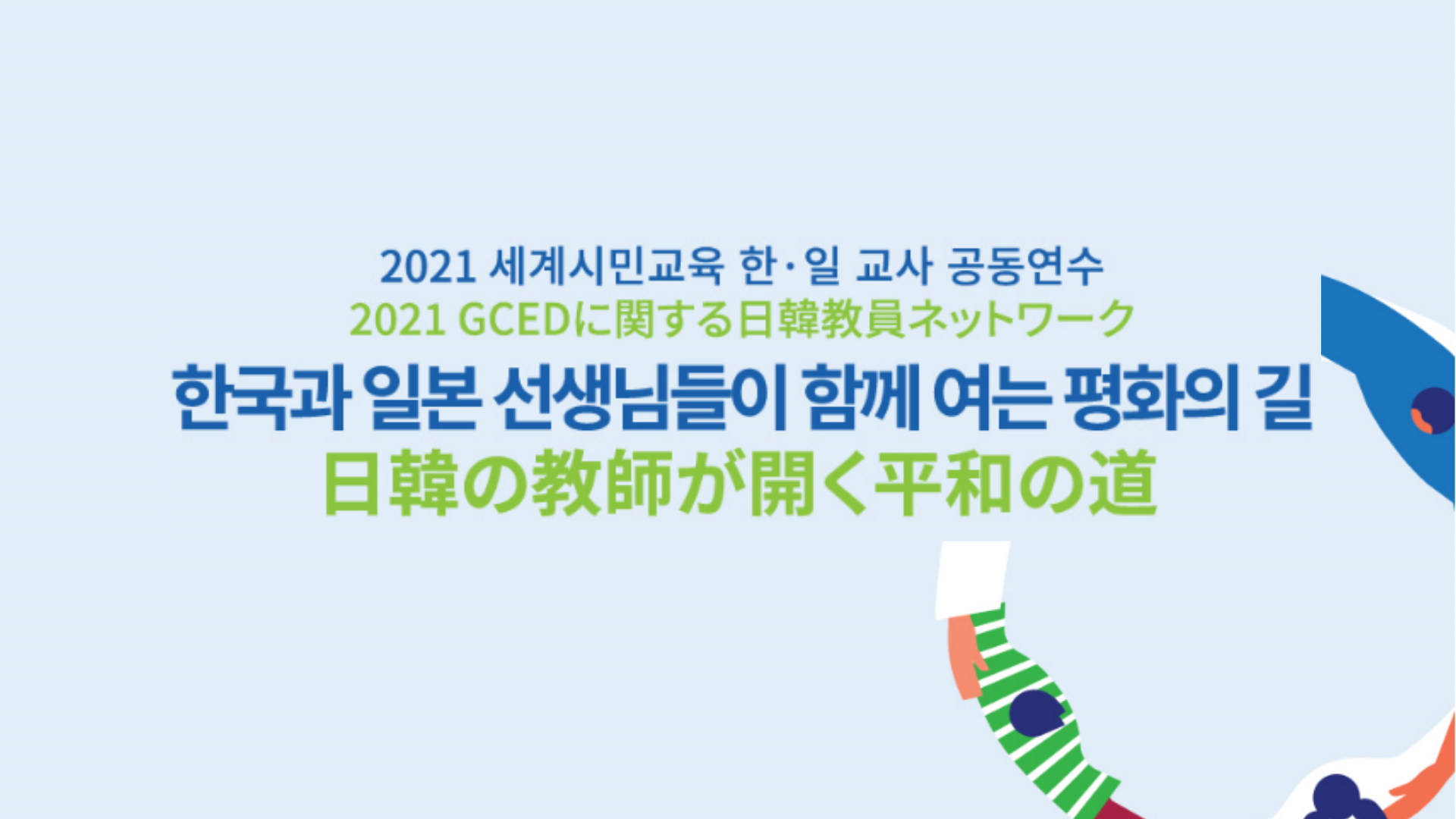 GCED by Themes2OngoingInstructor-led
Korea-Japan Teachers' Network on GCED 2021
| | |
| --- | --- |
| Application | 07-30-2021 ~ 08-20-2021 |
| Learning | 07-30-2021 ~ 12-31-2021(22 weeks) |
| Course ID | 2021_80_CL002_13_0_ |
Fixed Deadlines

Application & Selection Process

1:1 Interaction with the Instructor

Downloadable Certificate
Earn a certificate upon the completion

100% Free
About the Course
As close neighbors, Japan and Korea are not only geographically adjacent but also have shared many common cultural heritage and values throughout history. Amid the chilled political relations between two countries, seeking peace and restoring friendship through dialogue among citizens of the two countries is more important than ever.
Education can and should play a pivotal role in encouraging mutual understanding and respect, and teachers are in the heart of this whole process. Both in Korea and Japan, there are committed teachers trying to infuse the values of living together in their teaching practices with recognition of the significance of embracing differences and overcoming accumulated prejudices and hatred. APCEIU realizes that it is a highly opportune moment to create a platform for these teachers to connect, interact, and build a collaborative network to walk together towards a journey for peace through education, not only of two countries, but also for a broader community.
APCEIU, in partnership with its partners in Japan, Japan Association of International Education (JAIE) and APCEIU's training alumni, would like to invite a few but dedicated teachers from Japan and Korea who believe the power of education for bringing peace and to provide a training workshop on global citizenship and peacebuilding. In the training workshop, these teachers will meet together, share their thoughts and experiences, learn new perspectives from one another, and jointly carry out educational activities in their own classrooms using the lessons they gain from the workshop.
Starting as a small step for dialogue and solidarity among teachers, it is hoped that this would become a stepping stone for the upcoming peacebuilding actions and efforts between two countries, which would eventually contribute to spreading a message for peaceful coexistence of countries in the East Asia and beyond.