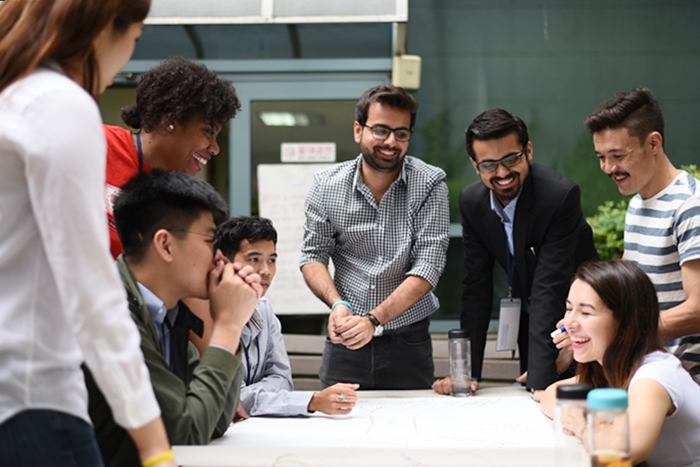 Exclusively for YouthInstructor-led
Voices of Youth: Youth Advocacy for GCED (7th Youth Workshop Participants Only)
| | |
| --- | --- |
| Application | 06-04-2021 ~ 06-11-2021 |
| Learning | 06-07-2021 ~ 06-13-2021(1 weeks) |
| Course ID | 2021_80_CL001_9_0_ |
Fixed Deadlines

Application & Selection Process

1:1 Interaction with the Instructor

Downloadable Certificate
Earn a certificate upon the completion

100% Free
About the Course
The course aims to provide base knowledge and practical skills in youth advocacy to enhance the capacities of youth activists and to inspire potential young leaders to effectively promote GCED at local and global levels. Through the course, participants are expected to recognize youth as an active agent for GCED and gain competencies in planning and implementing youth-led activities in a variety of contexts. The course introduces what advocacy is, how to plan and carry out campaigns and other advocacy initiatives on GCED, and shares good cases and practices worldwide.
| | |
| --- | --- |
| Session 1 : | What is GCED? |
| Session 2 : | What is Advocacy? |
| Session 3 : | Youth as an active agent for GCED |
| Session 4 : | Sharing cases |
This is a self-paced course so participants can decide their own schedule.
Enrollment Process
As long as your application is successfully submitted, you will be enrolled to the course.
Please follow the instructions to enter the classroom.
1) Log in
2) Click "My Courses" underneath your name
3) Find "Voices of Youth" and click it to enter the classroom.
Course Preview
Instructor
GCED Youth Network members jointly with APCEIU