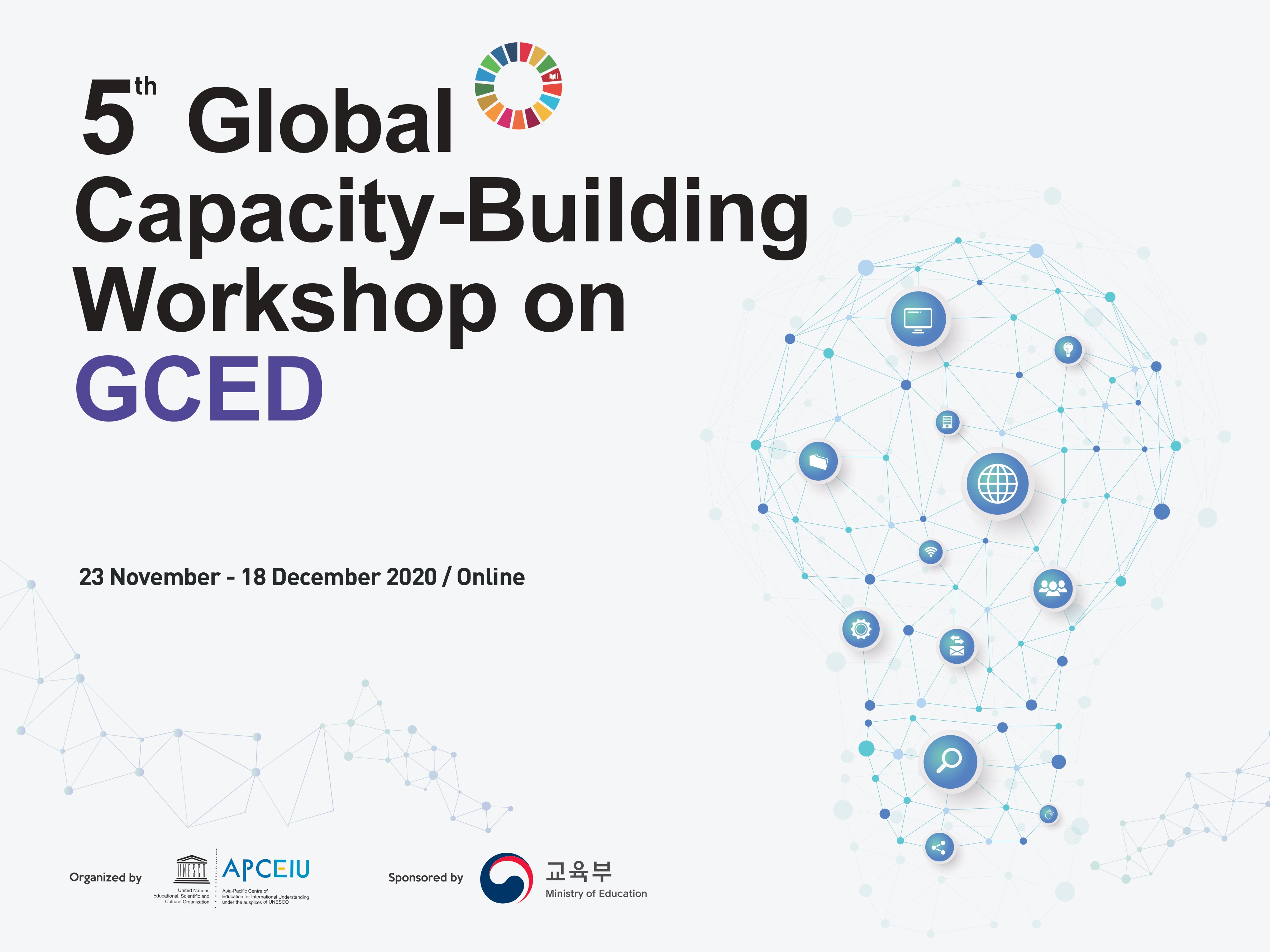 Exclusively for TrainersInstructor-led
5th Global Capacity-Building Workshop on GCED
| | |
| --- | --- |
| Application | 11-23-2020 ~ 12-18-2020 |
| Learning | 11-23-2020 ~ 12-18-2020(4 Weeks) |
| Course ID | 2020_80_CL006_1_1_global |
Fixed Deadlines

Application & Selection Process

1:1 Interaction with the Instructor

Downloadable Certificate
Earn a certificate upon the completion

100% Free
About the Course
This 4-week course, specifically designed for the selected participants of the 5th Global Capacity-Building Workshop on GCEㅇ, aims to enhance their capacity as teacher trainers, teachers, policy makers and curriculum developers in the four major sectors of GCED – policy making, curriculum development, teacher training, and student assessment. A series of lectures will provide opportunities for the participants to deepen their understanding and knowledge of GCED as well as to critically think about issues around global citizenship in a timely manner.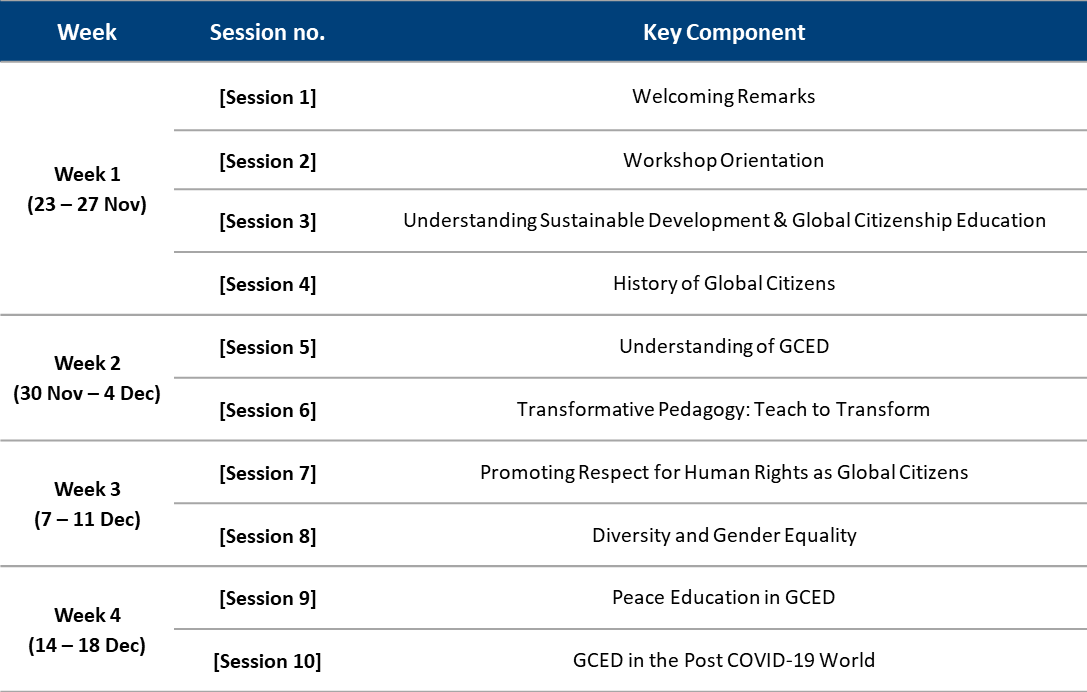 Instructor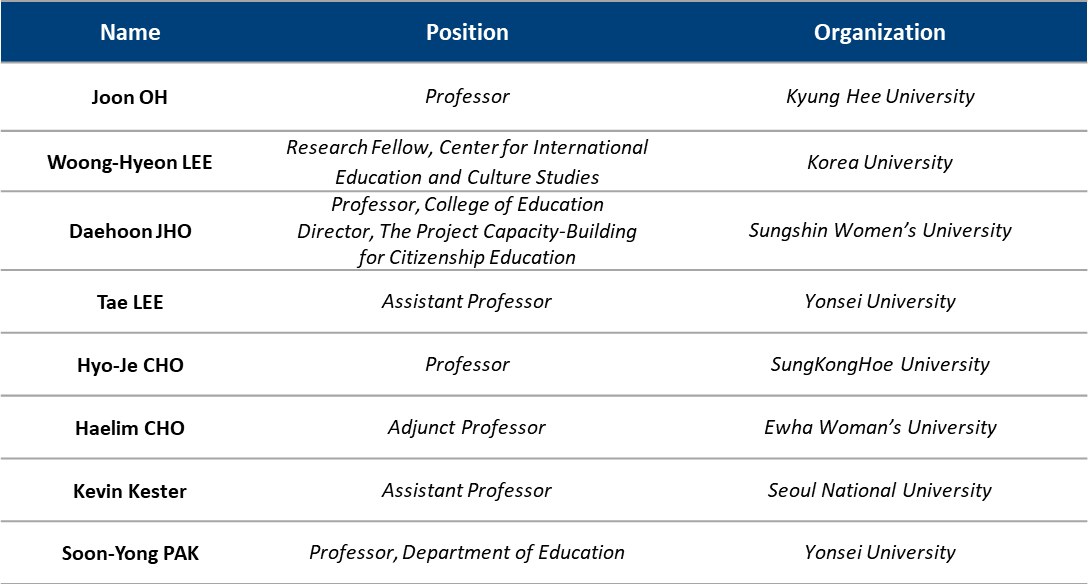 Course Reviews
I find the definition of globalization is very interesting. There is a need to adopt a standardized definition which be adopted for GCED program. Definition which takes into consideration different backgrounds i.e cultural, socio and economic diverse of different different continent. I

Hi I just received the notification on attending classroom today, 24 Nov 2020, 6:30 am, and following the instruction to enter the classroom, I realized that the course has been proceeded up to session 4 already.