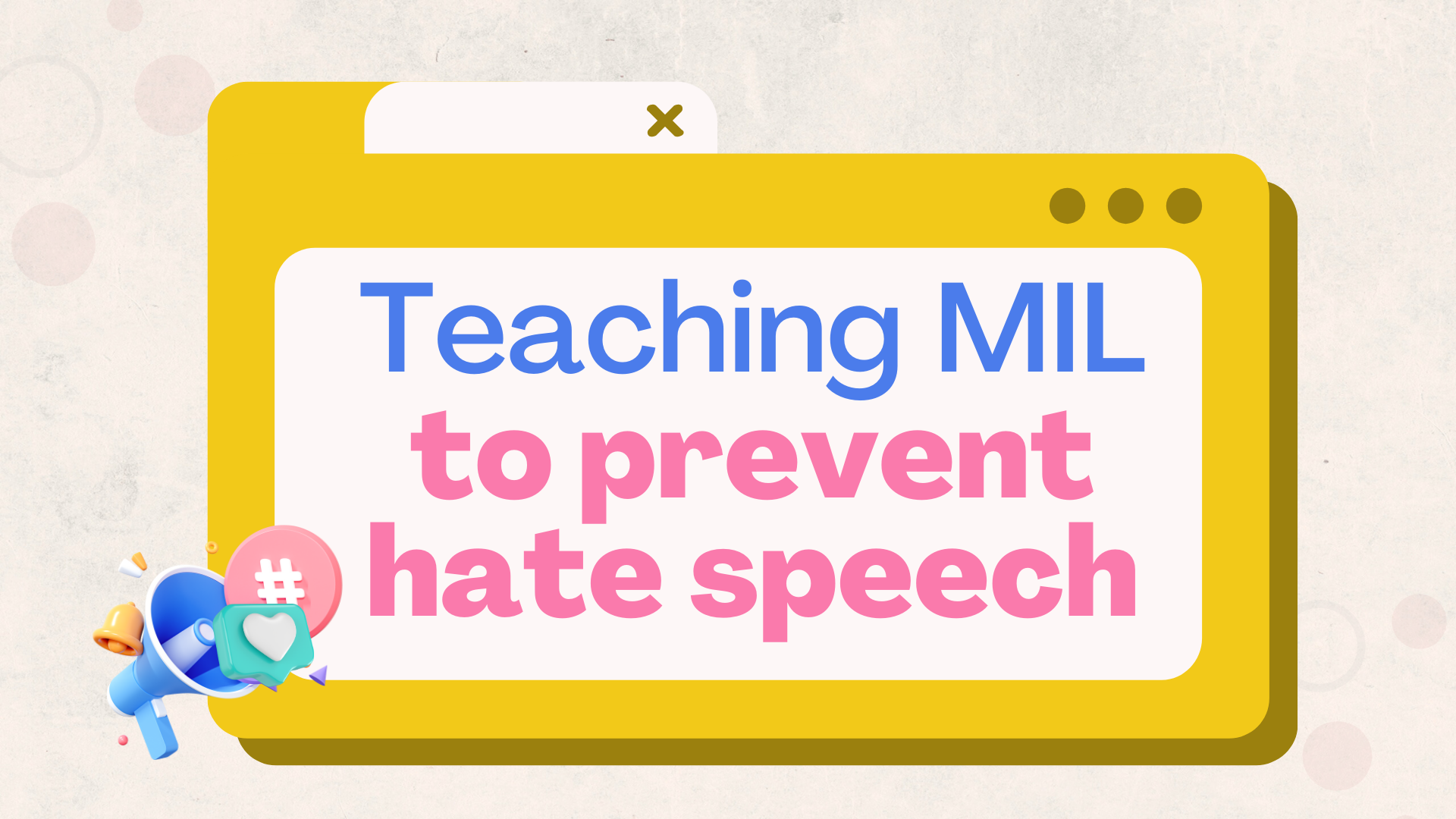 GCED by ThemesOngoingInstructor-led
Teaching MIL to Prevent Hate Speech
| | |
| --- | --- |
| Application | 07-26-2023 ~ 08-20-2023 |
| Learning | 08-28-2023 ~ 09-30-2023(5 Weeks) |
| Course ID | 2023_80_CL002_7_0_ |
Fixed Deadlines

Application & Selection Process

1:1 Interaction with the Instructor

Downloadable Certificate
Earn a certificate upon the completion

100% Free
About the Course
What can be done when online hate speeches spread into the physical world? This closed course is designed for educators who want to teach about Media and Information Literacy. It will focus on the spreading of prejudice and stereotypes online and their consequences offline. The workshop will explain the role played by the Internet and the mechanisms of their diffusion on social networks (trends and patterns of online extremism). Using material found online, this course will allow the participants to experiment hands-on the functioning of Internet, define their own posture, and will give them the tools and recommendations to teach about it.
In particular, students who want to apply for this course should complete the prerequisite course "Critical Media Literacy" in advance.
| | |
| --- | --- |
| Module No | Title |
| 1 | The Challenges of Privacy Online |
| 2 | Consequences of Fake News and Conspiracy Theories |
| 3 | Online Discrimination and Hate Speech by Extremist Groups |
| 4 | The Role of Education |
Instructor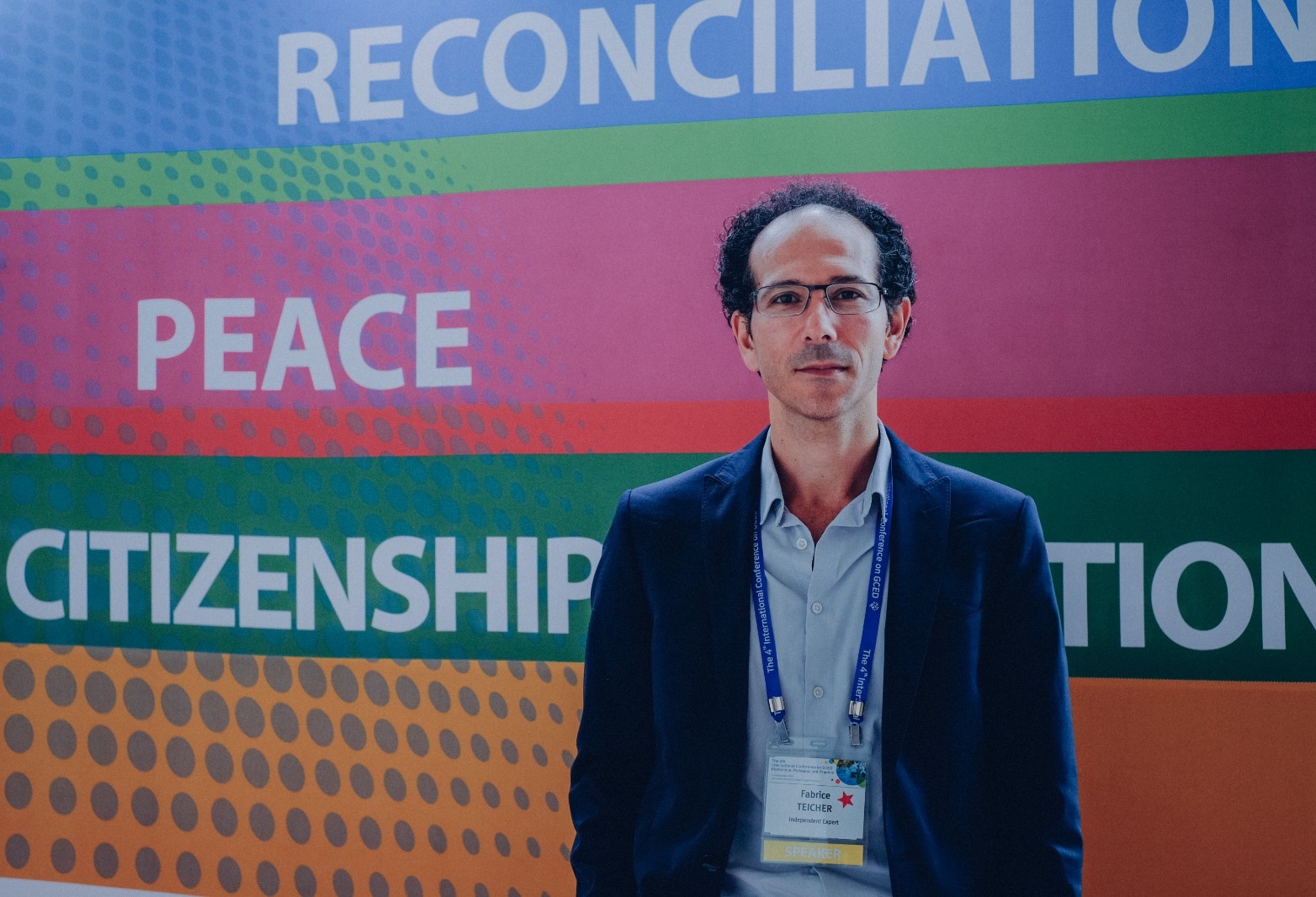 Mr. Fabrice Teicher
 - Independent consultant for NGOs and international institutions in structural change
 - Facilitator & Instructor on MIL and PVE (Prevention of Violent Extremism) at international seminars and workshops, including UNESCO
 - Experienced in the field of human rights, and worked on issues of racism, anti-Semitism and particularly issues on memory and victim competitions and conspiracy theoriesFabrice Teicher has been working for 20 years in the field of education, training and international solidarity in Europe, Asia and Africa. In charge of the training programs then of the international projects of a French Scouting association, he then coordinated the educational department of the Holocaust Memorial in Paris, and later directed a humanitarian development NGO present in 12 countries, to help children in needs.
Holding a MA in Contemporary History from the Sorbonne University in Paris, he has been working for 20 years on the issues of racism and discrimination and especially on issues of memory and victim competitions and conspiracy theories. This work has led him to intervene for some years in PVE programs in prisons, in schools and with professionals facing the rise of racism and extremism (civil servants, teachers, social workers, policymakers) as well as with International Organizations. He has been contributing to various PVE seminars and publications for UNESCO for the past few years.
Fabrice Teicher is an expert for the Radicalisation Awareness Network(RAN) of the European Commission.
E-mail: fabteicher@yahoo.fr