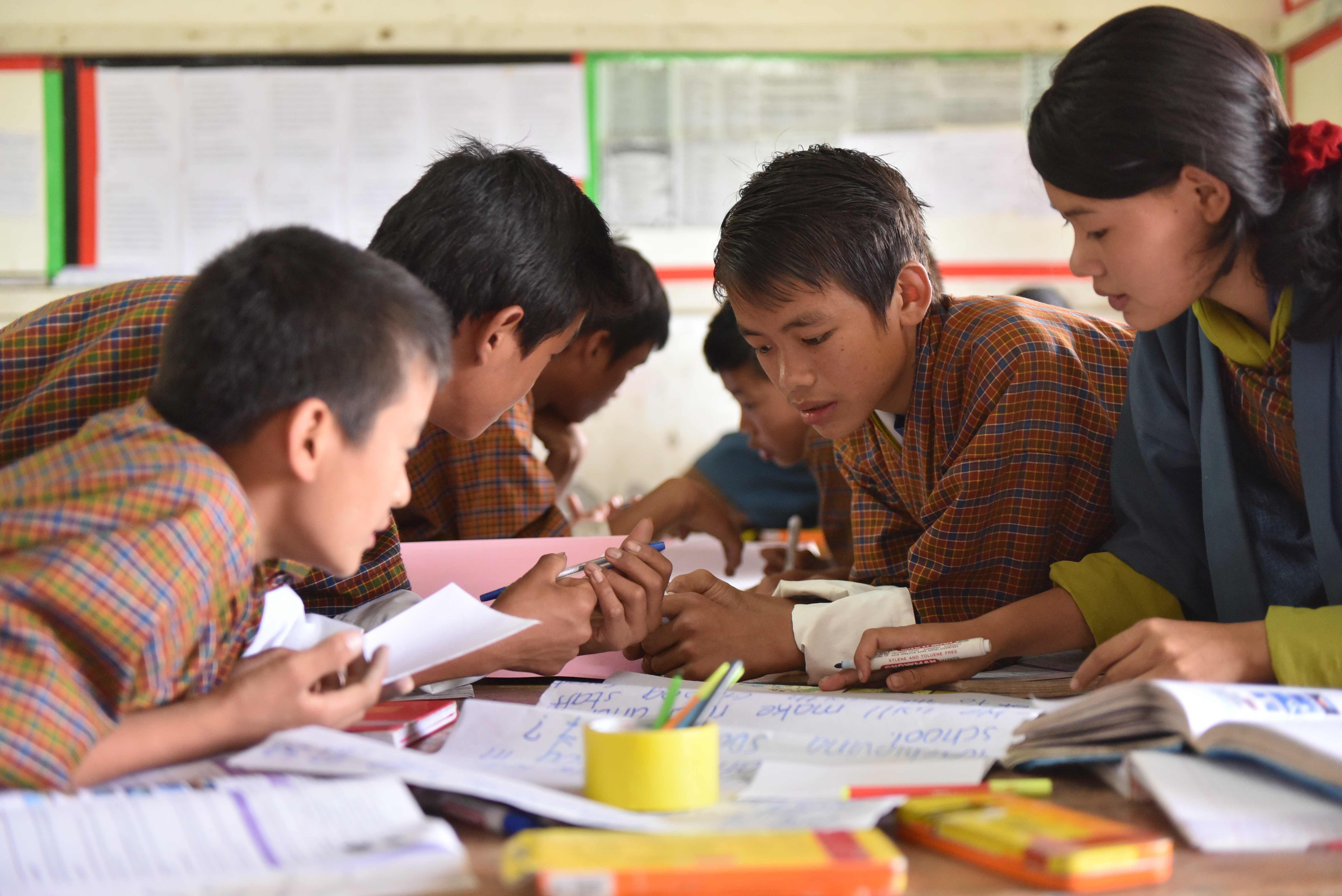 Applying GCED in classroomInstructor-led
Curriculum Development for GCED Educators: Perspectives, Purposes, and Practices
| | |
| --- | --- |
| Application | 01-25-2019 ~ 05-03-2019 |
| Learning | 05-08-2019 ~ 06-04-2019(4 weeks) |
| Course ID | 2019_80_CL003_1_0_3 |
About the Course
This 4-week course provides a basic introduction to the principles, conceptual underpinnings, and creative design of curricula relevant to transformative education, specially GCED in both formal and non-formal contexts. Participants of the course will explore practical ideas for appropriate, effective and creative teaching of GCED-related curricula for all levels of formal schooling, non-formal peace education programmes of government and nongovernment agencies and community organizations. The goal of this course is to provide teachers/participants with the theoretical framework for analyzing, critiquing, and investigating curriculum so that they will be able to design GCED curriculum responsive to their own contexts.
| | |
| --- | --- |
| Session 1: | Curriculum Theory, Development, and Design |
| Session 2: | Designing a Curriculum |
| Session 3: | Writing Learning Objectives/Outcomes and Evaluation Techniques |
| Session 4: | Curriculum Innovations |
The course will consist of four "classroom" weeks. The course will open with a lecture or powerpoint presentation or video clips followed by Forum discussions. Participants are expected to check the course site at the beginning of every course week to be aware of the requirements for the week.
Instructor
Dr. Cawagas is Adjunct Professor at the Faculty of Education, University of Alberta, Canada and was a Professor of Peace Education at the UN mandated University for Peace based in Costa Rica for many years. She has extensive teaching experiences in peace and development education, curriculum development, education for sustainable development, global education, and multicultural education in both formal and nonformal modes.
Course Reviews
This course gave me the opportunity to reflect on what I have done, evaluate the things that I did and plan for the things that will benefit my students in general. I was able to interact with other educators and be able to adapt the best practices that they have implemented.

I have learnt from the course "Curriculum Development for the GCED Educators" is about how to develop a new curriculum to relate with the Global Citizenship Education.

The first good point in this course is the perspective of participants, are all educators and the real mean of learning is how to design the course to contextualize GCED in the particular society. Secondly, the provided theories and practices might help to strengthen the potential of a good educator in order to convince the participants to totally agree with the GCED Framework

The purpose of the course is to help the GCED to be part of the program and able to deliver the good news as agents of change for a better Human Being. Being Human means having all aspects of moral values and that is the goal of GCED to change humanity.

The GCED needs the practice as to apply the content and deal with the people around. The practice begins at home so starts now, not tomorrow as time flies and sooner the better. The spirit of GCED needs to change and adapt that spirit in order to the share at home, neighbors, colleagues and everyone to aim for the better world of GCED.

I do believe that the concepts of GCED of Moral values apply in everyone might cause the new life to change our world to a peaceful world. I am looking forward to design the new curriculum for the Teachers' trainees in our local college to contextualize GCED norms and beliefs into the Kiribati society. I aim these trainees as they are the ones to teach the young generation and change the Kiribati Future.

I am pleased to be part of those participants that completed the course on Curriculum development for GCED educators, Perspectives, Purpose and practices. Throughout the course of study I learnt many theories of curriculum development. It was so much interactive to read from all members online across the globe. This enhanced my dream of being an international TVET trainer. I was so inspired by the course outline in which the Ms. Cawagas tutored quite well. I could imagine I have to develop easy to implement and SMART curricula for the short training courses in Uganda.
Before enrolling on the course, I could imagine different theories were given on curricula but implementation was greatly influenced by policy, and management of institutions. After the training, I realized the teacher has a large stake in shaping the future, making sustainable systems through consistent planning, learning and re-learning and putting all efforts to support policy to implement the right way since the teacher is empowered to implement.
I am now able to develop to draft GCED content for different groups; I also understand the effects of teacher centeredness in instruction, am also aware that I have to do perfect preparations to ensure perfect practice for my learners. Am also confident that I can make skills training lessons that have GCED boosted themes.
In all, am grateful to APCEIU, for setting up this Infrastructure through which I have been able to train while in a corner on the Eastern Africa, I thank UNATCOM- Uganda and MOES once again for their initial support while they nominated me to participate in the UNESCO/ROK fellowship program 2016 where I got to know these precious programs.
I surely will encourage more teachers and managers to participate in the online programs of APCEIU since they are free but mostly very helpful and capacity building.

The course is blessings for me as it educated me with the process of developing Curriculum for GCED Educator. It also hightened my knowledge on teaching Global Citizenship which is must of every individuals on earth. Teachers are the warriors of change on earth who deals with youths and this course prepares teachers around the Earth to better tomorrow to come. Do not miss this course at any cost.


I would like to commend the APCEIU for this online course (Curriculum Development). As I prepare for the upcoming school here in our University, CLSU, I can say that I'm more prepared and my syllabus for teaching is integrated with the concept of Global Citizenship Education. Moreover, I commit to foster friendship among my students and promote cultural understanding and openness in my community.

Overall, I would say that it was my second course to take on GCED online campus and it was very useful for me in terms of my both career and future studies. I would highly recommend the course to educators and trainers or any other people involved in the field of education.

The course has endowed me with better theoretical understanding of the step-by-step curriculum development. Although I had minor experience with curriculum development, the course was very knowledgeable since it contained very structured details of the whole process of curriculum development.

Moreover, it was based not solely on lectures delivered by a professor, but also was complemented with a variety of academic papers, articles and excerpts from books written by outstanding experts in this field. That I found very essential as it is always important to see different perspectives to a certain concept.

In addition, the course also provided a chance for a peer-to-peer and group exchange through the forums. That I must say was also very efficient since the lecturer provided her own feedback to every students posts and writing for every week session. It is a pity that I did not receive any feedback to my last writing assignment which, according to the course description and syllabus, should have been graded.

Yet I find that I had very rewarding and useful experience taking this course and would like to thank all the people involved in its organisation and delivery. I am really intent to take more courses on your learning platform.